What is supply chain transparency, and why is it important?
There has been growing consumer and investor interest in knowing where products come from, who creates them and how they are created. With complex, global supply chains, sharing this information can be difficult, but it is necessary for business growth.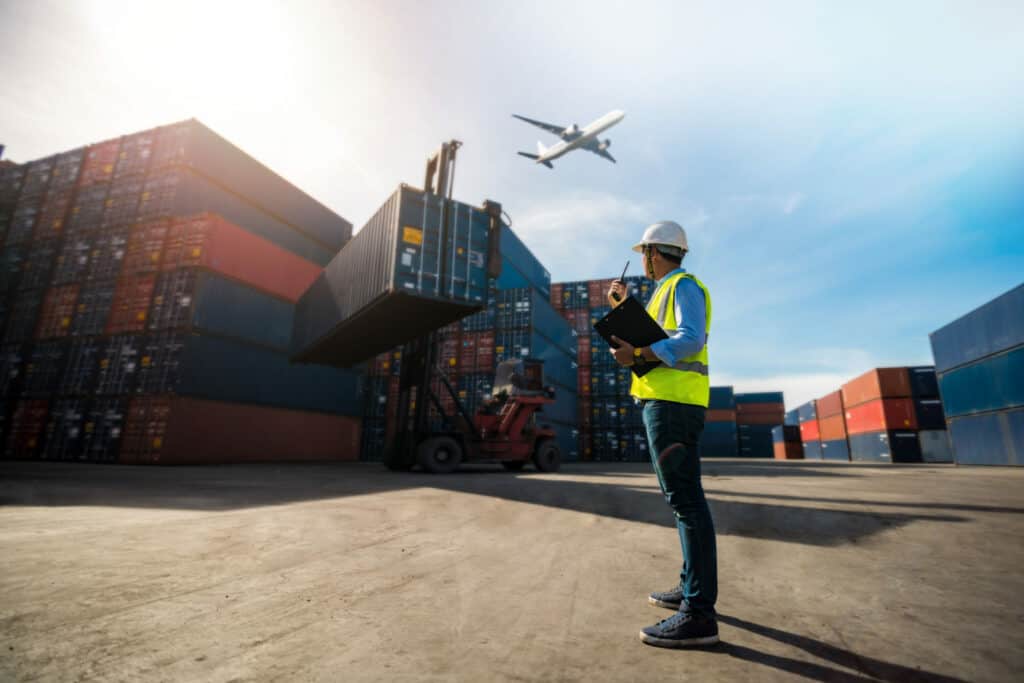 What is supply chain transparency?
Supply chain transparency is when a company knows the full extent of its supply chain and communicates it internally and externally. For complete transparency, they must include each point of the supply chain, from raw material harvesting and transport of goods to finalised products and services in the forms they are provided to customers.
A company should be able to easily communicate information on each of their suppliers (including their direct suppliers and their supplier's suppliers). This information should include the inherent risks to human and environmental rights associated with each supplier's countries, industries, and activities.
Why is it important?
Growing consumer demand has contributed to the increased importance of supply chain transparency, especially for everyday consumer products, like food and clothing. Consumers care about what ingredients are in their food, where their clothing comes from, and how the products they buy are created. They also care about the ethical and environmental sustainability of the businesses they support.
Emerging issues like climate change and tragic events like the Rana Plaza garment factory collapse have accelerated consumers' knowledge and concern about ethical and sustainable sourcing.
It is not solely consumers who are demanding more transparency from businesses. Investors have also become more supportive of companies with transparent, socially and environmentally sustainable business practices.
Many studies on businesses investing in ESG and sustainable practices (e.g., the Morning Star ESG index) have shown that these businesses are outperforming those that do not make similar investments.[1]
These companies have lower compliance burden, greater supply chain resilience, and better brand reputations. As a result, organisations that manage their supply chain risk with robust ESG initiatives are a lower financial risk for investors and are valued more.
Supply chain transparency legislation
Aside from being driven by consumer and investor demand, many businesses are also subject to supply chain transparency legislation. Here are examples of a few governing bodies with supply chain transparency laws:
United States:
On June 21, 2022, the Uyghur Forced Labour Prevention Act came into force in the US. The Act prohibits the import of goods made wholly or in part in the Uyghur Autonomous Region of China due to the assumption by the US Government that goods produced in that region are produced in conditions of forced, indentured or child labour.
Businesses must demonstrate that their goods and raw materials are not produced in the Uyghur Autonomous Region of China or prove that they are not produced by forced, indentured or child labour. Demonstrating this requires a high level of supply chain transparency between impacted organisations and the US government.
California:
California passed the Transparency in Supply Chains Act in 2010 to give consumers visibility into the businesses they support so that they have the option to buy from companies actively working to eradicate modern slavery and human trafficking.
The Act requires companies to publish annual reports detailing their efforts to eradicate human trafficking in their direct supply chains.
Norway:
Norway's Transparency Act requires eligible companies to conduct due diligence to ensure they are operating responsibly, respecting both human rights and decent working conditions.
Aside from the due diligence requirements, the Act also requires companies to respond to information requests about how they address potential and actual impacts on human rights and decent working conditions.
United Kingdom:
The UK Modern Slavery Act of 2015 requires eligible companies to identify, prevent and mitigate modern slavery in their operations and supply chains. It also requires that they publish an annual statement to report on these actions to ensure complete transparency.
How to achieve supply chain transparency
To achieve supply chain transparency, you first need supply chain visibility. Supply chain visibility is being aware of every supplier in your supply chain and obtaining essential information on each of them.
Companies must gather information on where each supplier is located and the inherent risks to human rights and the environment associated with each of the locations. As a result, they will learn more about the working conditions and rights of the people creating their goods and the environmental impacts from beginning to end.
The next step is auditing your supply chain for social and environmental issues and providing your suppliers with actionable insights and risk mitigation plans.
Once your program is in place, you must report supplier performance and progress. Reporting this information internally and externally to consumers and investors is the final step in achieving supply chain transparency.
Sedex helps companies looking to achieve supply chain visibility, identify and mitigate risks, and comply with responsible sourcing legislation.
Sources: