Report on supply chain data
Easily report data insights and ESG performance to internal and external stakeholders with Sedex's suite of reporting and analytics tools.
Benefits for your business
Investors, government, regulators, the public and other businesses are exercising greater scrutiny of corporate sustainability efforts, so it's vital you're able to easily monitor and share sustainability performance in your supply chain.

Improve performance
Use Sedex findings and scores to increase the sustainability of your own operations and your suppliers

Influence stakeholders
Report data insights and progress to internal and external stakeholders and gain their support

Comply with legislation
Easily demonstrate compliance with laws requiring you to publish your ESG and supply chain data

Supply chain transparency
Satisfy increasing consumer and investor demand for ESG initiatives by easily reporting data publicly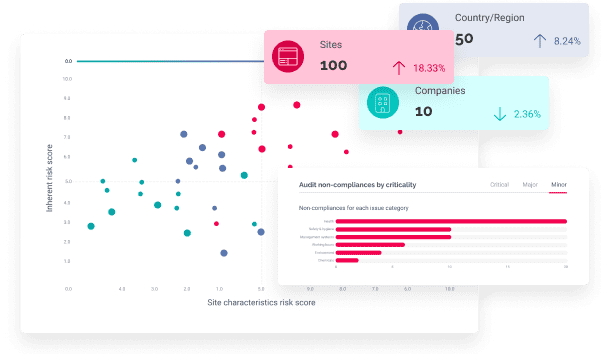 How we help
With Sedex you have all your data in one place, meaning you can quickly and easily view the ESG performance of your supply chain, and use our reporting tools to share insights with stakeholders.
Contact us today to get started