Comply with sustainability legislation
Stay ahead of local, national, and international laws to avoid sanctions, brand damage and supply chain disruption.
Benefits for your business
Many governments around the world are using legislation to drive sustainable business practices. You will need to identify these laws and demonstrate your business and supply chain operations are meeting requirements.

Avoid penalties and fines
Supply chain laws come with hefty penalties for organisations who cannot prove their compliance

Prevent supply chain disruption
Avoid having your goods seized by the government and disrupting your supply

Protect your brand & business
Your brand reputation and revenue are at risk if found to be non-compliant with laws

Demonstrate transparency
Consumers and investors are proactively involving themselves with responsible businesses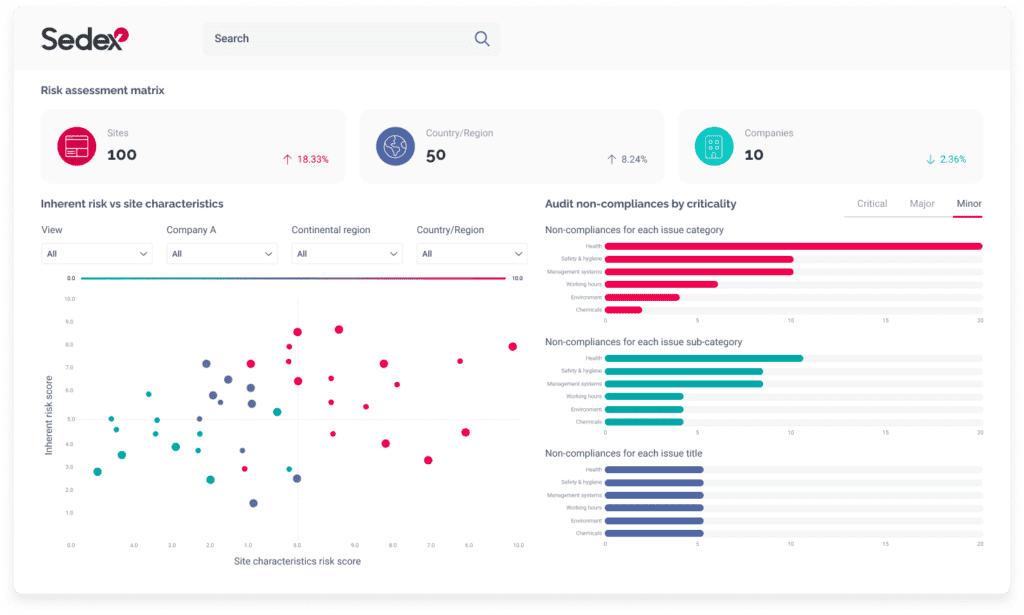 How we help
Sedex will help you identify and comply with existing and upcoming national and international laws and be responsive to global ESG regulations.
Assess: Use our assessment tools and data insights to demonstrate steps you are taking to comply with legislation.
Identify: Our industry experts will help you identify which current and future laws you need to be aware of and help to put actions in place to ensure compliance.
Report: Use our reporting tools to share your sustainable sourcing activities publicly with stakeholders.
Stay informed: As a Sedex member you'll receive regular updates on upcoming legislation through events, guidance, our Community and your Relationship Manager.
Explore current and upcoming international legislation
Contact us today to get started