Human rights and business: How the UN Guiding Principles have influenced supply chain due diligence laws
It's 10 years since the United Nations introduced their guidelines for businesses to operate and source responsibly. Explore our visual timeline about the landmark Guiding Principles on Business and Human Rights, and the different laws they have influenced over the past decade.
June 2021 saw the 10-year anniversary of the United Nations' landmark guidelines to help businesses respect human rights in their activities. The Guiding Principles on Business and Human Rights (the UNGPs) provide a framework for companies to operate ethically and source sustainably, with responsibilities laid out for both businesses and governments.
The UNGPs are a voluntary framework. But since they were introduced in 2011, countries around the world have brought in laws that make some of the Guiding Principles a legal requirement for businesses. Explore and click through on our visual timeline to learn more.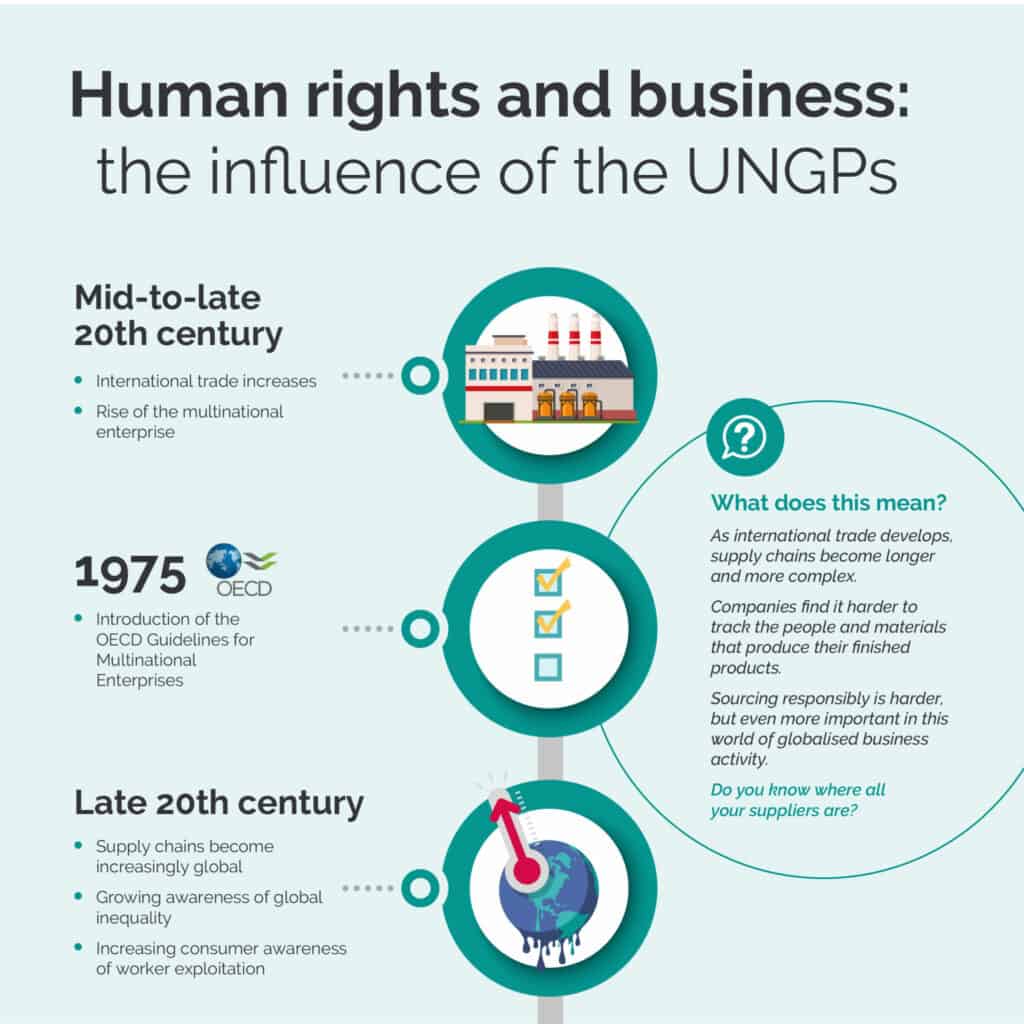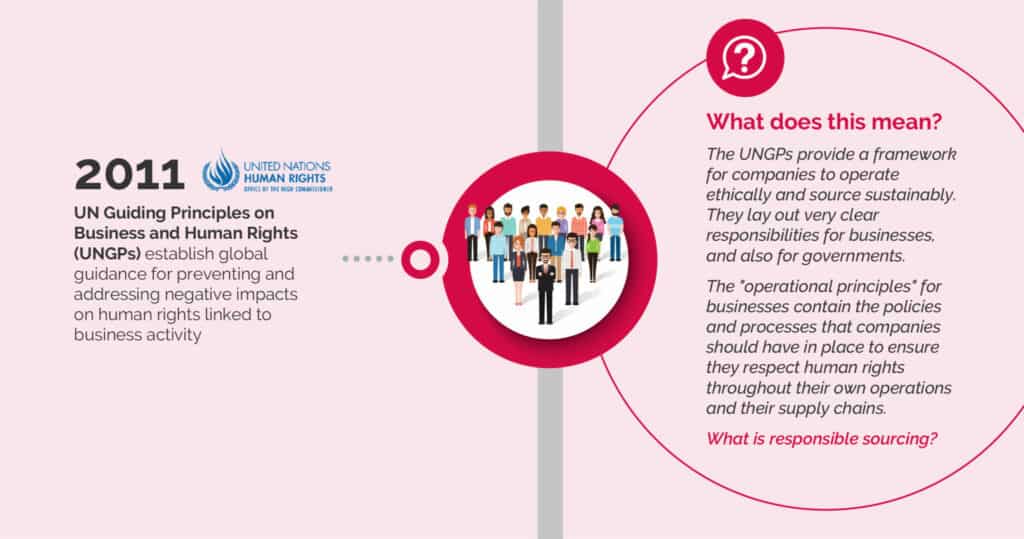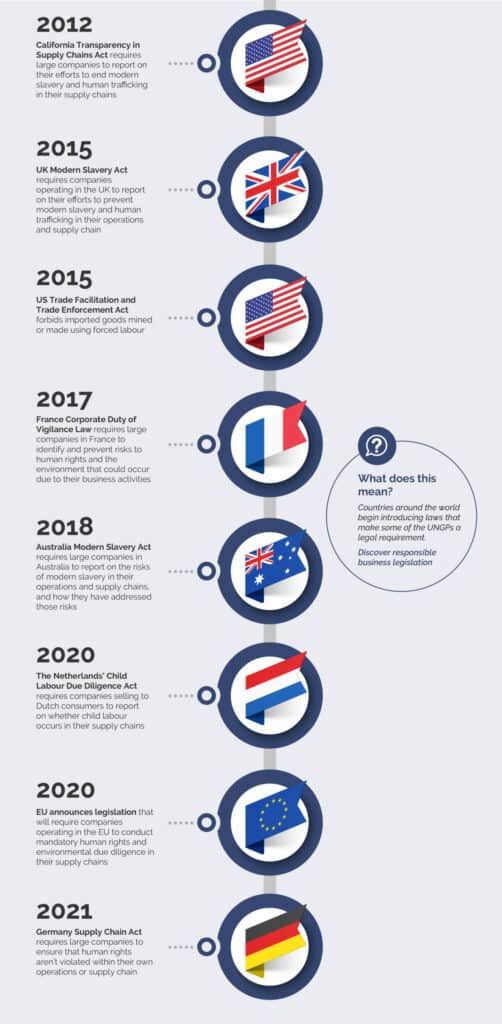 What's next for businesses and the UNGPs? Read our guest article from the Ethical Trading Initiative (ETI).
How Sedex can help your business to follow the UNGPs
Sedex helps its members to conduct supply chain due diligence and operate in line with the UNGPs. Our tools and services allow businesses to understand and mitigate the risks of negative impacts within their supply chains. Our solutions include: