Canada's new modern slavery Act: What you need to know
Canada's parliament has passed a new Act aimed at addressing two forms of modern slavery in supply chains (forced labour and child labour). Understand the basics of this legislation, which companies it applies to, and what companies must do to comply with it.
What is the new Act?
Canada's new law to address modern slavery in supply chains, passed in May 2023, is the "Fighting Against Forced Labour and Child Labour in Supply Chains Act"1.
It requires certain companies and government organisations in Canada to provide annual reports on how they address forced labour and child labour risks. These reports must cover their own operations and their goods (product) supply chains.
The first reports are due by 31 May 2024. They must cover an organisation's financial year that ends between 3 May 2023 and 31 May 2024.
Who does it apply to?
Companies listed2 on the stock exchange in Canada
Companies that have a place of business in Canada, do business in Canada or have assets in Canada and meet two or more of these conditions:

have at least Canadian $20 million in assets
have generated at least Canadian $40 million in revenue
employ at least 250 employees.
The law also applies to all government institutions in Canada (no threshold criteria), requiring them to provide annual reports.
The report must also include…any measures taken to remediate the loss of income to the most vulnerable families that results from any measure taken to eliminate the use of forced labour or child labour in its activities and supply chains.
Fighting Against Forced Labour and Child Labour in Supply Chains Act 2023
Section 11 (3) (g)
What do businesses need to do?
Companies need to produce annual reports on the steps they've taken to prevent and reduce forced labour or child labour risks.
The Act says that the report must cover the risks "at any step of the production of goods". This includes the supply chains of items imported into Canada.
A company's report must contain information on several areas, including:
The parts of their own business and supply chain with a risk of forced/child labour being used. Companies must cover the steps taken to assess and manage these risks.
Policies and due diligence processes regarding forced labour and child labour.
What the company has done to address ("remediate") forced labour or child labour in their own activities or their supply chain. This includes addressing lost income for vulnerable families because of these actions taken.
How the company assesses its effectiveness in ensuring that forced labour and child labour aren't being used.
Companies must also make their reports publicly available, for example by publishing them on their websites.
When will it apply from?
The Act is now law in Canada. It was passed on 3 May 2023, and becomes effective in January 2024.
Companies' and other organisations' first reports are due by 31 May 2024. Those within the law's scope need to report on their financial year that ends between 3 May 2023 and 31 May 2024.
For example, if a company's financial year ends in June 2023, they will need to submit a report by 31 May 2024 for their financial year June 2022-June 2023.
Consequences and penalties if companies don't comply with this law
If companies covered by the Act's scope don't comply with it, or fail to gather accurate and up-to-date information on their activities, they could face:
Fines of up to Canadian $250,000 – for providing false information, or for failing to comply with the law.
Practical next steps if the law applies to your business
Review your list of suppliers and the information you have about them. This will help you identify gaps in the information you have on Tier 1 suppliers, and prepare for mapping your supply tiers beyond your direct suppliers.
Carry out a risk assessment to identify your suppliers, across different tiers, in high-risk regions for forced labour and child labour. You can also look at which global regions contain the highest risks for these issues, and ask your suppliers if they source goods from those regions.
Start to define the steps your business would take if it found forced labour or child labour. This exploitation exists all over the world – prepare to discover it in your own operations or your supply chain.
To comply with this law and avoid penalties, it's important to show how your business is addressing a situation and working to reduce the risk of this exploitation happening again.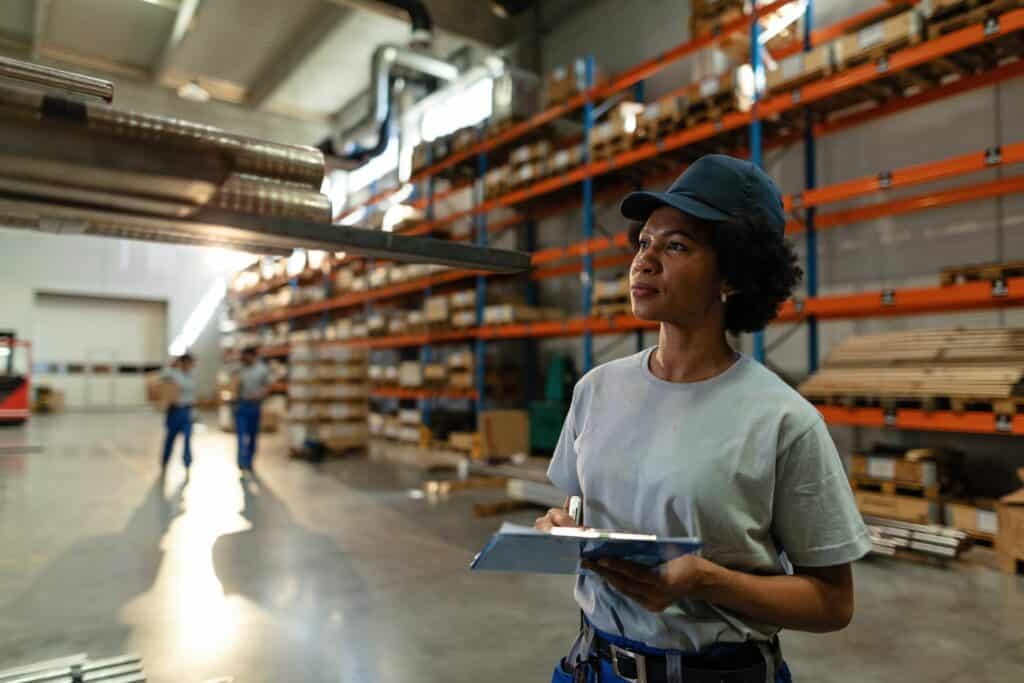 Practical next steps for suppliers
Even if your business isn't covered by this law, your customers could be – especially if you sell items to Canadian companies. Customers may ask you for more information to help them comply with this law.
Learn about the law and what it asks companies to do. This will help you to get ready for requests from customers. Understand what information they will need from you. You can start preparing this and show your customers that you're trying to help them.
Check that you are compliant with labour regulations and laws, including those relating to minimum working ages and age verification. Having the relevant paperwork up-to-date and ready to share with customers shows them you're working to support them with what they need.
How Sedex can help your business
Sedex's integrated solutions can help your business to efficiently map, assess and report on your supply chain at scale. These are necessary activities to meet the requirements of this law.
Our Radar risk assessment tool uses data from third parties and your suppliers to enable social and environmental risk analysis across your supply chain globally. Access inherent forced labour and child labour risk scores for countries and sectors relevant to your supply chain, and compare risk scores for suppliers' individual work sites where you have data about them. This allows you to identify the areas of highest risk.
The Sedex platform enables you to capture, store and analyse supply chain information. This includes data about the workers, practices. and conditions at work sites.
Our teams can help you engage your suppliers, to help you work with them to gather information on their suppliers and build visibility of your lower tiers.
Using the SMETA audit and other assessment tools helps you build a robust, in-person-verified picture of the activities, practices and conditions at work sites.
Our expert Consulting team can guide you through every step to comply with this Act and other corporate sustainability laws. They can work with you to create tailored programmes to identify, address and reduce the risk of modern slavery in your operations and supply chain, and produce your Act-compliant annual report.
Sedex perspective
We welcome this long-anticipated Act (Bill S2-11), and the direction it gives Canadian businesses and government entities to tackle modern slavery and child labour.
The Act aligns with similar laws in the UK and Australia. This helps to strengthen and streamline approaches for international businesses that need to comply with multiple Acts. It also gives organisations that are newer to addressing modern slavery access to a wealth of resources as they build their own approach.
The requirement for companies to address lost income for families who lose their livelihoods when people are removed from forced or child labour situations is particularly interesting. This requirement is new in modern slavery laws and currently unique to Canada's Act. It shows that the law aims to drive positive, lasting change by recognising the impact a company's efforts to comply, including corrective action, may have on individuals' lives. This acknowledges the reality of forced working conditions globally.
As more of these laws come into place around the world, the tighter the net becomes on unscrupulous business practices – and the closer we are to meaningfully addressing child and forced labour in supply chains globally.
---
1View the full text of this law on the Canadian parliamentary website – https://www.parl.ca/DocumentViewer/en/44-1/bill/S-211/royal-assent
2The Act refers to "entities", and defines these as "a corporation or a trust, partnership or other unincorporated organization".