Sustainability, Xplored: Delivering insight and inspiration in an ESG world at our London conference!
This March we welcomed over 600 attendees, speakers, exhibitors, and sponsors, from our membership and beyond to the Xplore Sustainability Conference.
It was fantastic to bring our community together – for the first time since before COVID – to dive into the latest ideas, challenges and solutions around ESG and supply chain sustainability.
These conversations couldn't have come at a more critical time, with businesses facing a growing multitude of sustainability-related demands from different stakeholders, alongside the complex and evolving world of ESG.
Watch the highlights video for a taste of the atmosphere at Xplore Sustainability!
Among the attendees were household brand names, huge global businesses, the US Department of Labor, and many more. Our speakers explored beyond the limitations of today's supply chain sustainability challenges to discover new connections, re-establish existing ones, identify collaboration opportunities and discuss possible solutions, alongside updates and sneak-peeks from Sedex teams across the two days.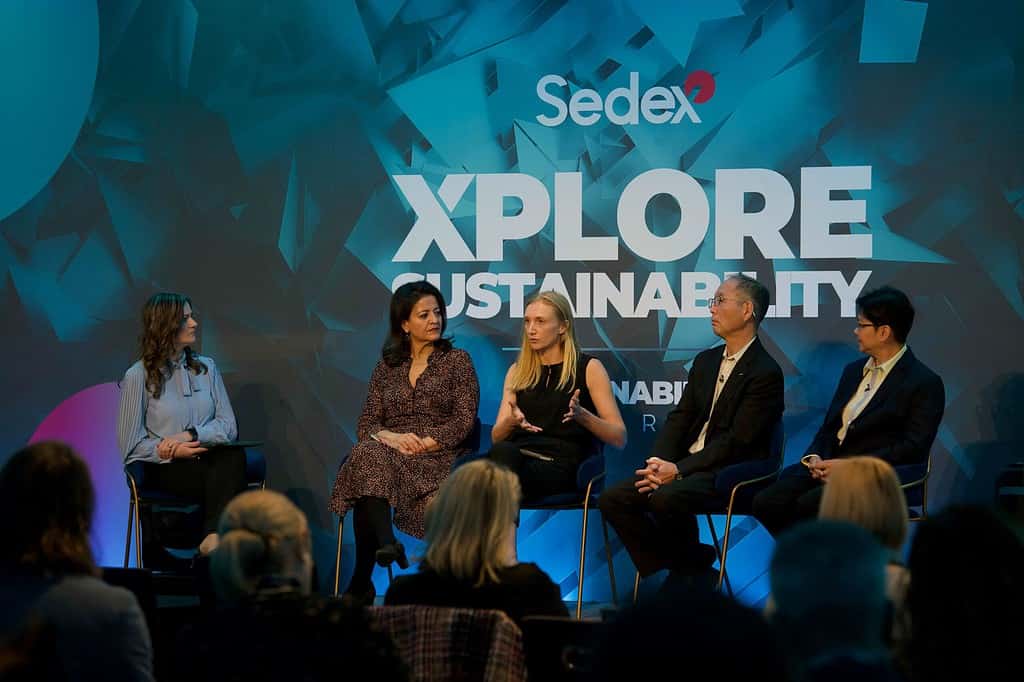 The conference also included the Sedex Sustainability Awards, where our winners were announced. Hosted by The Times' Technology Business Editor Katie Prescott, it was a brilliant evening that really highlighted the amazing work many of our members across global supply chains are doing to move the needle on social and environmental sustainability.
It was especially wonderful to see some smaller, lesser-known businesses recognised for their efforts and ingenious initiatives.
Many attendees have shared incredibly positive feedback about the Xplore Sustainability conference, especially on how much they enjoyed catching up, learning, and exploring the corporate sustainability landscape with their peers.