Winners of Sedex Sustainability Awards 2023 – celebrating progress and innovation in supply chain sustainability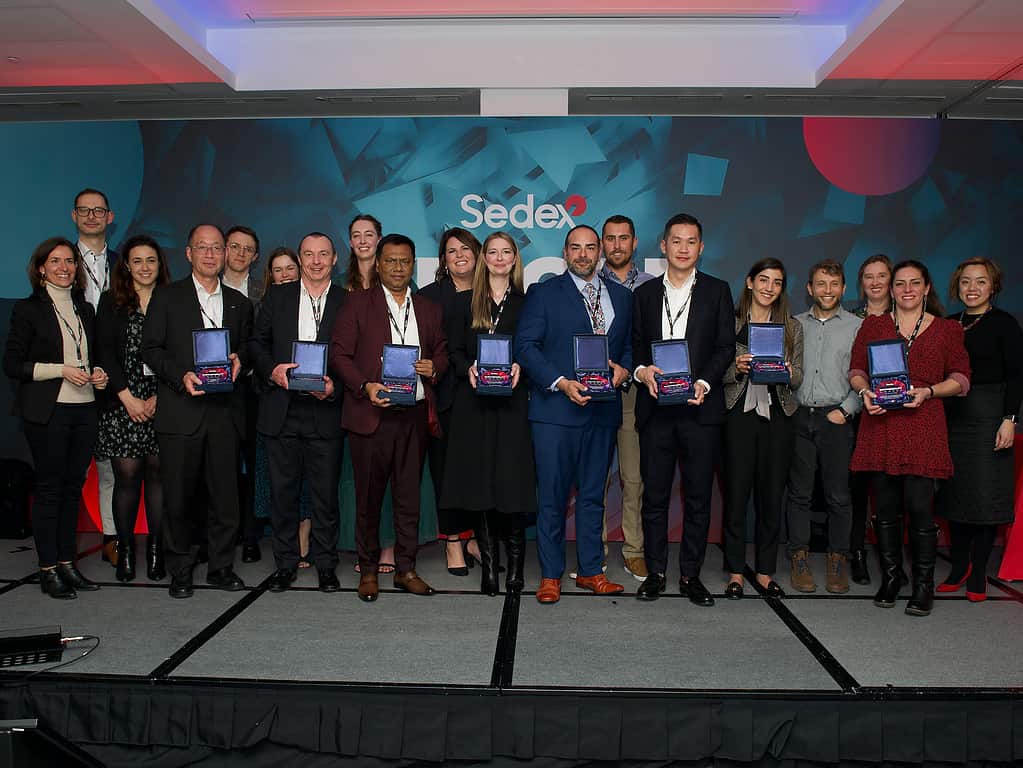 We're delighted to reveal the winners of this year's global Sedex Sustainability Awards!
Our Sustainability Awards recognise businesses for their efforts to drive social and environmental sustainability in global supply chains. They celebrate innovation, progress, and leadership in ESG (environment, social and governance), from across industries and supply regions.
The winners, selected by a panel of expert judges from entries across six continents, have made major improvements, utilised intelligent solutions, or created a lasting, positive impact on people or the environment.
10 Awards across three categories, which reflect the key themes of Sedex's new Strategy, reward three regional winners in each. A special Judges' Choice Award also highlighted a tireless effort and hard-won success to bring genuine improvement.
Our fabulous Awards winners were revealed at the Awards dinner during our Xplore Sustainability conference, to an audience of sustainability experts, business professionals and Sedex members.
It's a privilege and pleasure to reward these deserving companies and their efforts to drive sustainability in supply chains. We were all incredibly impressed by the standard and scale of entries, from such a range of sectors and businesses around the world.
Jon Hancock, Sedex CEO
Data & Insights Award
The Data & Insights Award recognises the creative use of data and insights, with practical application, to address ESG challenges.
Winner, Americas – Pomona Farming LP for using data insights to reduce pesticide application
Winner, APAC – Suntory for bridging data gaps and using insights to provide positive reinforcement to suppliers
Winner, EMEA – Huel for their work to make sustainability data available, accessible and valuable to departments across their business
Community & Collaboration Award
The Community & Collaboration Award celebrates the power of collaboration, partnerships and community to progress sustainability in a supply chain.
Winner, Americas – The Pantaleon Group for their work in the Mexican sugarcane industry
Winner, APAC – Tat Win for implementing international ESG standards through a committed, multi-stakeholder approach
Winner, EMEA – The Body Shop International for connecting and collaborating with women shea producers in Ghana
Tech & Innovation Award
The Tech & Innovation Award champions the use of technology and rewards creative approaches to driving lasting ESG improvement across supply chains.
Winner, Americas – Pomona Farming LP for their use of a water reduction platform (Wiseconn), that allows them to apply the right amount of water at the right time.
Winner, APAC – Epyllion Fabrics Limited for creative use of multiple technologies to achieve carbon dioxide and sulphuric acid reduction at scale
Winner, EMEA – Angus Soft Fruits for their packaging initiatives reducing plastic and improving recyclability
Judges' Choice Award
Our Judges' Choice Award for an ESG champion went to Firmenich UK Ltd.
The judges were inspired by Firmenich's heart-warming, people-centred initiative to drive improvements across environmental targets, overtime, customer service, and sustainability accreditations.
A big thank you to our sponsors for the 2023 Awards – LRQA, OpenView Service Ltd and TraceGains. And to our esteemed judges: Emily Auckland from the UN Global Compact Network UK, Marsha Dickson from Better Buying Institute, and Lea Esterhuizen from &Wider.
Congratulations to all our shortlisted entries, and of course to the winners!