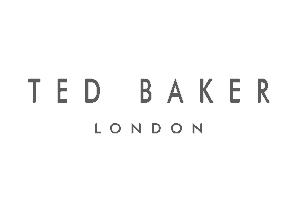 Why new member Ted Baker joined Sedex
This summer Sedex welcomed global fashion brand Ted Baker as a new member. We caught up with Ted about their responsible business aims and what they hope to achieve with us.
Ted Baker is a global lifestyle brand offering clothing, accessories, and homeware. They are famed for their quirky fashion offering and high quality designs with distinctive patterns and colours.
Why has Ted Baker become a Sedex member?
Ted Baker works hard to be a responsible business and operate in a way that protects the people and ecosystems that contribute to their products. Joining Sedex is the company's latest commitment to this.
The company has a clear responsible sourcing programme, and lots of activities within this. The team at Ted recognised that they needed a way to draw all the data from these activities together, to understand performance across their whole programme.
Sedex's platform will help Ted Baker to streamline their reporting and data, saving time and helping them to measure progress against their responsibility goals (KPIs) – such as sourcing 100% of materials responsibly by 2030.
"We're passionate about sourcing and operating in a responsible, sustainable way. We have set ambitious targets for Ted Baker, and want to be transparent about the progress we make. The Sedex platform will really help us with measuring our performance against multiple targets, and in sharing our progress internally and externally. This allows us to build understanding within our own teams and be more transparent with our customers."
Peter Collyer,
Chief People Officer
Supporting suppliers through Sedex
Several of Ted's suppliers have been asking the company to join Sedex – a request that was heard at their head office. Ted's suppliers are eager to support the company's responsible sourcing goals and share their ideas on how they can do this.
With many suppliers already Sedex members, Ted Baker joining the community makes this easier for them. Suppliers can share audit reports, assessment activity and information about their businesses directly with Ted Baker through the Sedex platform.
The company is proud of its long history in seeking out suppliers' perspectives to create true partnerships. They've worked with some supply chain partners for more than 20 years!
"Many of our suppliers are already Sedex members and were keen for Ted Baker to join as well, to consolidate their efforts to operate more responsibly. Listening to our suppliers is incredibly important – their requests convinced us even more that we should become a Sedex member."
Cat Lee,
Ethics and Sustainability Lead
What supply chain risks Ted Baker will focus on
Ted Baker's top two sourcing countries are China and Turkey.
In China, the company is acutely aware of issues such as excessive working hours in the garment manufacturing industry. In Turkey, the visibility of sub-contractors and gathering accurate information about their workers is a particular challenge.
Ted Baker is keen to explore ways for Sedex's services to support supplier engagement and training on these issues. They'll also use the Sedex risk assessment tool to help them identify and compare risks at different suppliers and sites – to guide company decisions on where to focus their next steps.
What Ted Baker wants to achieve: transparency and better decision-making
Ted Baker needs a platform that will support the senior leadership team's renewed focus on sustainability, to enable better decision-making across their responsible sourcing programme.
The Ethics and Sustainability Team will communicate this focus through the company to ensure every department supports the same goals. Integrated data analysis and reporting support this by helping the business to measure and communicate progress.
The team will also use Sedex's tools to highlight the salient issues within their supply chain, using risk assessments and data on supplier worksites to help them prioritise. This insight will be used to engage and educate Ted's other teams on supply chain risks, and therefore embed responsible practices across the business.
"Our intention is to go beyond compliance and look at other indicators to check we're on track with our ethical and sustainability KPIs. Our commitment to transparency means we want to provide more information about our impact, our supply chain, and the people within it. Sedex's solutions will help us to do this.
We want to explore all the tools available, including ways to engage directly with supply chain workers, and collaborate with other organisations to be part of a bigger conversation to improve conditions in supply chains."
Cat Lee,
Ethics and Sustainability Lead
Sedex is delighted to welcome Ted Baker as a new member.