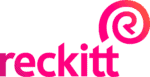 How Reckitt is analysing gender data within their supply chain
We spoke with David Pettet, Global Human Rights & Sustainable Supply Chain Director at Reckitt, about what their business is doing to analyse, and act on, gender data within their supply chain.
Reckitt exists to protect, heal, and nurture in the relentless pursuit of a cleaner, healthier world. Reckitt believes that access to the highest-quality hygiene, wellness and nourishment is a right, not a privilege. They are the company behind some of the world's most recognisable and trusted consumer brands in hygiene, health and nutrition, including Air Wick, Calgon, Cillit Bang, Clearasil, Dettol, Durex, Enfamil, Finish, Gaviscon, Harpic, Lysol, Mortein, Mucinex, Nurofen and more.
They focus on diversity and inclusion because it's the right thing to do – not just for their company, but for society. It makes them a stronger company and connects them to the diverse communities they service all over the world.
Reckitt has over 43,500 people of 120 different nationalities, operating in 60 countries, across six continents. Reckitt believes it is their collective responsibility to build inclusion into everything they do, whilst representing their people and the global community they serve.
Being diverse and inclusive is not an additional principle for Reckitt. They want it to be integral to the way they think and act. The innovative, entrepreneurial spirit of their people is at its best when diverse teams unite, share ideas, and create pioneering solutions.
That's why Reckitt focuses on inclusion in its broadest sense, working to collectively shape their company and wider society to be a place where everyone feels included and treated fairly and equitably, whether as consumers, partners, or colleagues.
Given the scale of their global supply chain and its structural gender inequalities, they wanted to look at barriers to gender equality in supply chains – and then use that insight to drive change.
Consequently, they approached the Oxfam Business Advisory Service, whose purpose is to support companies to improve their impact in global supply chains through positive business practices, focusing on the role of organisations in overcoming poverty, respecting human rights, and empowering women.
Equality is a human right, and every business should be committed to addressing inequality in their supply chains
David Pettet,
Reckitt
Gathering data and insight with Sedex and Oxfam
To understand barriers to gender equality within their supply chain, Reckitt are focusing first on collecting the data to gain the vital insight needed, and then using this data to draw conclusions, and take action with any suppliers that need to make changes to their practices.
As members of Sedex, Reckitt has access to the Sedex platform where they use gender data from the Self-Assessment Questionnaire (SAQ) and Gender Data Report. This report presents key metrics on the positions, profiles and processes relating to gender within the supply chain, and so helps Reckitt to assess, monitor and understand where they need to take action to tackle inequalities.
Building on this data, Oxfam conducted an assessment providing recommendations for how Reckitt can embed data collection points into their supply chain activities. This will allow them to clearly view and analyse gender data and demonstrate how they are supporting women in supply chains.
Oxfam will also provide training to deepen Reckitt's understanding of the underlying causes of gender inequality, the opportunities and barriers to women's empowerment, and explore how data can be used to identify and increase awareness of gender issues within the supply chain.
Reckitt plans to complement this data with Sedex's social audit, SMETA, to help them understand if, and where, gender data has changed. Some key areas of focus moving forward will be on the gender pay gap, identifying which issues and non-compliances are disproportionate by gender, female empowerment, and gender within supplier recruitment processes.
Ultimately, Reckitt is looking to apply a gender lens to every policy area, to drive equality and change within their supply chain. Key to this will be engaging with, and educating, their suppliers so they understand the benefits of collecting data and aligning their activities.
Benefits of analysing gender data
Reckitt believes that ensuring a more diverse and inclusive supply chain is not only the right thing to do, but also creates a whole host of business and wider societal benefits including increased innovation, productivity, supply chain resilience and reduced socio-economic inequality creating more stable, cohesive communities. Consequently, there is growing expectation from shareholders, consumers, governments, and civil society for businesses to act, and it just makes business sense!