SMETA for Suppliers Training Course – Quito (Ecuador)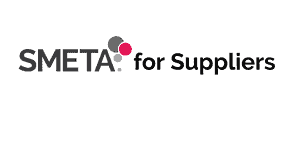 SMETA for Suppliers Training Course – Quito (Ecuador)
Friday 9 June 2023
01:00 BST – 01:00 BST (Ecuador time zone)
Online
This interactive, practical, and action-oriented training course provides an overall introduction to SMETA (Sedex Members Ethical Trade Audit), the world's leading social audit.
SMETA for Suppliers is a one-day course designed for businesses that are going to have a SMETA audit conducted at their site and would like to prepare their teams for it, or for anyone who simply wants to learn more about ethical trade and social auditing. At the end of the course, participants will gain a certificate of completion.
This paid-for course is being delivered through our global network of expert trainers with either a face-to-face training or online offering and is available to both Sedex members and non-members.
The course is delivered across multiple regions and at different time zones, and prices may differ based on regional variation.
If you have any questions before booking your workshop, please contact your tutor to discuss at mchiriboga@sustainablealliance.net
Training Form – Sustainable Alliance – South America