Sedex welcomes new Head of Social Impact Kate Robinson
We are delighted to introduce Kate Robinson as our new Head of Social Impact, to lead and support Sedex and our members to deliver Sedex's mission: to drive organisations globally to improve the lives of the people they impact.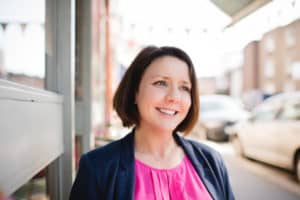 Kate joins Sedex in this newly created role to help us meet our 2025 Strategy target of reaching 150 million workers in global supply chains by 2025.
Kate has worked in responsible business and human rights for almost 20 years, in a range of roles within academia, non-governmental organisations (NGOs) and consulting organisations. Most recently, Kate oversaw practical action programmes, evidence generation initiatives, and policy at the Ethical Trading Initiative (ETI).
As Head of Social Impact, Kate's role at Sedex is to develop our approach to measuring this impact – and integrate this within the tools and services Sedex provides our members to help them positively impact in working conditions.
"I think the creation of this new impact role at Sedex demonstrates how social compliance is evolving and marks Sedex's intent to shape the future of the responsible sourcing industry. I'm eager to help organisations better understand labour rights risks – and identify opportunities for positive impact – in a more effective way."Kate Robinson, Head of Social Impact, Sedex
Kate is especially keen to explore the potential of scalable technology solutions applied to real-world contexts, particularly to elevate the voices of suppliers in discussions and empower businesses to better collaborate with external stakeholders.
"Working for an organisation with such expertise in tech and data is new for me, so I'm on a steep learning curve! So far I'm enjoying the ambition and laser focus on solving real world problems with solutions that are genuinely useful and valuable for Sedex members."Kate Robinson, Head of Social Impact, Sedex
Sedex is delighted to welcome Kate to the team.