Sedex welcomes Bex Hall as Head of Consulting Services
We're pleased to welcome our Principal Consultant, Bex Hall.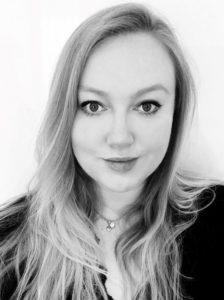 Bex is leading our new Consulting services, supporting businesses to create, enhance and embed their responsible sourcing activities.
Bex has over 10 years of professional experience, spanning across human rights and business due diligence, risk and impact assessments, modern slavery, child labour and children's rights, sustainable procurement and environmental sustainability.
In 2017, Bex worked with the UN Global Compact and GRI to produce the 'Reporting on the SDGs; an Analysis of Goals and Targets' publication and to manage the Multi-stakeholder Advisory Committee. Bex has continued to work in this area, advising companies on their SDG performance and goals, and became a member of the UN Global Compact Network UK Business Advisory Group. She also sat on the UNICEF Children's Rights and Business Safeguarding Community of Practice, and frequently speaks at professional and academic events on supply chain and sustainability.
Bex has a keen interest in humanitarian and refugee work, and volunteered with a Greek NGO on Lesvos, Greece for 7 weeks in 2018, where she led the Search and Rescue team, provided medical assistance in Moria camp and led inter-NGO first aid training and response. She continues to support refugee rights through providing legal research and support to action groups, including the Syria Justice & Accountability Center.
Bex's vast professional experience and passion for human rights is complemented by academic qualifications, including a first class LLM in Human Rights Law and a first-class MSc in Sustainable Business.
"I'm looking forward to opening up conversations with businesses to understand their goals and optimise their responsible sourcing activities, ultimately improving the lives of workers within their supply chains."Bex Hall
We're delighted to support our members and businesses with access to unrivalled expertise through the Consulting team. Find out more about Sedex Consulting or email consulting@sedex.com