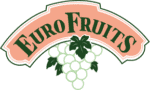 Sedex makes it easier for Euro Fruits to learn and develop
Sedex is now an important part of our sustainability efforts.
Sedex member type:
Supplier (B Member)
"Sedex is now an important part of our sustainability efforts."
– Bharat Thosar, Director of Euro Fruits
Euro Fruits has been India's leading exporter of table grapes to UK and European supermarkets since 1993.
The challenge for Euro Fruits
Part of Euro Fruits' core beliefs is that corporate social responsibility (CSR) and sustainability are sound businesses practices. But they needed a way to demonstrate their actions and to measure them against credible criteria. They found that Sedex provided just what they wanted.
How Euro Fruits work with Sedex
Euro Fruits initially joined Sedex at the request of their UK-based importers.
It was more a matter of compliance at the time, but we quickly came to value the Sedex platform.

The obvious benefit of the Sedex system is that it saves us from completing multiple audits, but the value to the business reaches far beyond that. What really sets Sedex apart from other social schemes are all the other assets that are developed to help members learn and develop. For example, the Sedex Supplier Workbook has helped us understand the precise compliance actions and records required by our customers.
Bharat Thosar
Director
Sedex members also have access to training modules, activities and events, newsletters and SMETA audit guidelines and documents. The Resources section on the Sedex website is a valuable, clear source of information about the compliance process that's not readily available elsewhere.
Bharat Thosar says,
"The Self-Assessment Questionnaire (SAQ) online submission itself is a learning process well worth the Sedex membership!"
Results
Euro Fruits are now in the process of introducing the Sedex system to a few of their grower-suppliers and packing material manufacturers. Some of them have already committed to becoming Sedex members and submitting an SAQ within the next year. Bharat Thosar says, "Sedex is now an important part of our CSR and sustainability efforts."