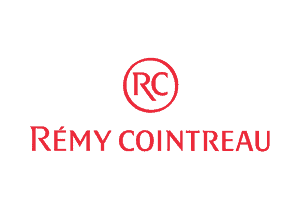 How Rémy Cointreau is using Sedex to maintain responsible sourcing practices throughout their value chain.
We caught up with Silvana Garcia Fakih, CSR Procurement Coordinator at Rémy Cointreau about what their organisation is doing to promote responsible sourcing practices throughout their value chain.
Rémy Cointreau is a French family-run Group whose main business is the production of cognacs, liqueurs and champagne with origins dating back to 1724. Their love of the earth and the mastery of time have always been at the heart of their expertise, and they believe it is up to every one of them to connect land, people, and time.
Why did Rémy Cointreau join Sedex?
Rémy Cointreau joined Sedex in 2015 to ensure that throughout their entire value chain, their responsible sourcing principles and guidelines were followed and respected by their suppliers.
Sedex enables Rémy Cointreau to view important supplier data on one platform, no matter what country or industry the supplier is operating in. Through use of the Self-Assessment Questionnaire (SAQ) and SMETA audits, Rémy Cointreau can monitor supplier activity, flag potential risks, and help to promote improvements throughout their value chain.
They feel their suppliers also benefit from being Sedex members, by allowing them to share their data with other members on the platform, saving them time and reducing audit fatigue.
Why is responsible sourcing important to Rémy Cointreau?
Rémy Cointreau believe they should strive to set an example for their value chain that embodies their responsible sourcing and sustainability values. No matter where in the world their suppliers are based, policies must be in place that protect workers' rights and respect the environment.
In alignment with the Sustainable Development Goal (SDG) 8, Rémy Cointreau are working to promote inclusive and sustainable economic growth, and productive employment and decent work for all workers throughout their value chain.
Transparency is important to Rémy Cointreau, and in an effort to improve it across their value chain, they now explicitly request their suppliers to join Sedex. This gives them a centralised overview of supplier practices including working standards, hygiene, safety, environmental practices, and even commercial ethics.
They use this information to drive regular discussions with their suppliers throughout the year, promote responsible sourcing practices, and improve the lives of workers within their supply chain.
How is Sedex's supplier risk assessment tool (Radar) supporting Rémy Cointreau's responsible sourcing programme?
Radar helps Rémy Cointreau to prioritise their actions by presenting them with an overview of their suppliers' risk level based on their region and the sector they operate in. Combined with the ability to deep dive into individual sites' SAQ or SMETA audit data, Radar enables Rémy Cointreau to share issues with their suppliers that could be overlooked and suggest improvement actions to help them strengthen their sustainable practices.
In extreme cases, it also allows them to identify business critical issues that could lead to ending their commercial relationships with a supplier, to mitigate risk and protect Rémy Cointreau.
By using Sedex's tools and services, the purchasing department of Rémy Cointreau can monitor responsible sourcing practices throughout their value chain, and report quarterly on progress towards their KPIs.