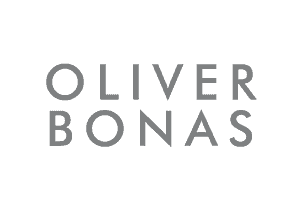 Oliver Bonas joins Sedex to help monitor and improve working conditions in their global supply chain
Oliver Bonas and Sedex announce partnership to aid visibility of the ethical performance of their global supply chain
Oliver Bonas have become members of Sedex, one of the world's largest collaborative platforms for supply chain CSR performance. Oliver Bonas will use the Sedex Advance platform to gain further visibility deep into their global supply chain and engage with suppliers to monitor and improve working practices.
'Work Hard, Play Hard and Be Kind', are Oliver Bonas' values and membership of Sedex underlines that commitment to do business that is good for everybody, through gaining an enhanced platform (Sedex Advance) for monitoring its supply chain.
"We welcome Oliver Bonas to the Sedex community and commend them for their approach to sustainability. We are ready to help Oliver Bonas map their supply chains, identify areas for further support and provide tools that will help them obtain complete visibility of the CSR performance of their supplier base

Jonathan Ivelaw-Chapman, CEO at Sedex
Jenny Ellwood, Ethical Trade Manager at Oliver Bonas said, "Kindness is a word we use a lot at Oliver Bonas. It is in fact right at the heart of our company values to 'Work Hard, Play Hard and Be Kind'. This means it stretches across Oliver Bonas, from the way we work with our suppliers to how we like to treat our customers. Kindness is also something we think should extend far beyond our day-to-day, affecting people who don't directly work or shop with us.
At Oliver Bonas, we are committed to sourcing the highest quality products from many countries with diverse cultures and economies. We value long-standing trusting relationships with our suppliers and we commit to working in a transparent and open manner with them all.
We became members of Sedex because we wanted to reduce the administrative burden on our suppliers. The system allows us to track any ethical audits our suppliers have already obtained and gives further visibility of factory and workforce details."