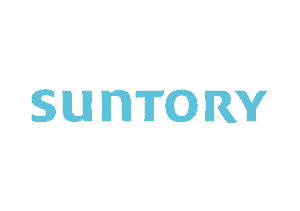 How Suntory is working with Sedex to improve working conditions in their supply chain
Suntory is a global beverage company, with brands including Ribena, Lucozade, Jim Beam bourbon whiskey, and premium Japanese whiskeys Hibiki, Yamazaki and Hakushu.
Suntory has a mission 'to create harmony with people and nature', and as part of this they recognised that they needed to source more responsibly and sustainably.
Overview of Suntory's programme
Suntory's responsible sourcing strategy aims to manage both reputational risk and actualised risk, and resolve those risks at supplier sites in a timely manner, creating positive outcomes for workers in their supply chain. Using Sedex's SMETA audit information, Suntory is able to identify actualised risks, and aims to resolve current non-compliances at supplier sites in their first tier within six months after they are reported.
Suntory has also been able to define risk areas for supplier sites, helping them monitor specific risks in their supply chain, and setting expectations for suppliers. They work with suppliers in a proactive manner to help them identify areas of improvement, moving beyond identifying risk to genuine collaboration throughout the supply chain to move the needle on improving working conditions.
Why did Suntory decide to join Sedex?
Prior to joining Sedex, Suntory was already independently managing ESG (environmental, social and governance) in an effort to mitigate supply chain-related risks. By creating basic procurement policies and their own supplier questionnaire, Suntory had made an attempt to understand the ethical performance of their supply chain.
However, each region within Suntory's global operations had a different approach to managing suppliers, with modern slavery legislation varying between the different countries Suntory operates within. Suntory recognised that in order to make greater impact and deliver positive change for workers within their global supply chain, they needed to work within a broader framework. Sedex membership enabled Suntory to level up their responsible sourcing programme quickly, using a common set of tools and standards to collaborate with suppliers and streamline the sharing of data.
How has Suntory been working with Sedex?
Shortly after joining Sedex in June 2019, Suntory began working with their Sedex account manager to design a responsible sourcing strategy based on meeting immediate needs and identifying continuous improvement activities.
Upon joining Sedex, Suntory found that many of their global suppliers were already Sedex members, with information ready to share on the Sedex platform. At the same time, Suntory engaged suppliers who were not yet Sedex users to join the platform. Initially Suntory mapped over 1,000 supplier sites within their supply chain, using the Sedex Self-Assessment Questionnaire (SAQ) to manage supplier information, which Suntory observed was a significant upgrade from using a spreadsheet to manage this activity in terms of time and scope.
The Sedex SAQ covers multiple risk topics and is aligned with the Ethical Trade Initiative (ETI) base code and the SA8000 standard, using one common set of rules already broadly adopted throughout global supply chains. Suntory's suppliers' responses then also directly related to risk scores, so Suntory was able to immediately make use of these responses in policy and guideline making.
Additionally, suppliers' SAQ responses indicate how they are making efforts to manage potential risks. This information is presented within Sedex's Management Controls Report, which is available both to the supplier and customers they wish to share this with. Suntory proactively engages suppliers to provide constructive feedback on areas a supplier can improve, therefore having a direct impact on improving not only potential risk but also current working conditions.
The benefits to Suntory from working with Sedex
After mapping 650 suppliers globally, including over 1,000 supplier sites around the world, Suntory has risk scores for over 850 sites and SMETA audit data for nearly 450. With a Sedex joining fee of £39,000 (based upon Suntory's global revenue) and gaining visibility of over 1,000 supplier sites, Suntory was able to achieve site visibility for an equivalent of just £39 per site, making their responsible sourcing programme very cost effective.
By opening dialogues directly with suppliers in relation to their Management Controls Reports, Suntory is proactively identifying areas of improvement within their supply chain, and able to easily prioritise which suppliers to engage with to reduce supply chain risk further.
As well as enhancing relationships with suppliers, Suntory has observed an increase in positive engagement from retailers and wholesalers since joining Sedex. Their responsible sourcing programme has helped Suntory demonstrate positive outcomes and enhance trust, with the improvement in supplier compliance correlating with supplier quality.