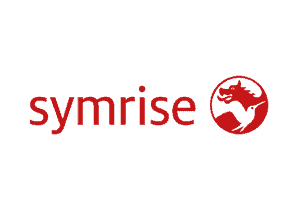 Financing for the future: Sedex member Symrise on their new sustainability-linked loan
Sedex member Symrise is dedicated to operating and sourcing in a responsible way. Linking sustainability goals with other business areas, such as investment, is a key part of this – demonstrated by their latest business loan, which includes an incentive linked to their performance against sustainability targets. We talk to Symrise to learn more.
Symrise AG is a global supplier of fragrances, flavours, food, nutrition, and cosmetic ingredients. Their clients include manufacturers of perfumes, cosmetics, food and beverages, pharmaceuticals and producers of nutritional supplements and pet food. Headquartered in Germany, the company has more than 10,000 employees worldwide and over 100 locations across six continents.
With around 10,000 raw materials sourced from over 100 countries, sustainable procurement is a core part of the Symrise strategy. The company recognises how crucial responsible and sustainable operations are for today's business, and for tomorrow's success.
The company also recognises a growing interest among corporate investors in promoting social and environmental sustainability. Their latest loan agreement, with a group of 11 financial institutions, provided the perfect opportunity to link sustainability targets and corporate financing, creating shared goals to form one integrated strategy.
[i] A "revolving credit facility" is a form of credit issued by a financial institution that provides the borrower with the ability to borrow or withdraw, repay, and borrow again. Learn more
A corporate loan with a dedicated sustainability element
In May, Symrise signed their first loan agreement with a financial incentive tied to social and environmental sustainability goals.
The agreement – a "Revolving Credit Facility" (RFC)[i] with a sustainability-related element – is the first of its kind for the flavour and fragrance industry globally. The loan will have a lower interest margin for Symrise depending on their performance against three indicators:
Reduced greenhouse gas emissions
More responsible and sustainable sourcing across the four areas of Sedex's SMETA audit – labour management, health and safety, business ethics and environmental management
More efficient water consumption in arid regions, including Mexico, India and Egypt.
Learn more about the loan here.
We're proud to launch this RFC, the first in the flavour and fragrance industry globally. It emphasises the Symrise commitment to responsible sourcing, through tying sustainability performance to financial success – in this case, a financial incentive.
Dr. Helmut Frieden, Vice President of Corporate Sustainability
Why have Symrise and their investors developed this loan?
Symrise knows that their size and global reach will support their ambitions to be a leader in responsible sourcing and operations – both for their industry and for other businesses. The Group conceived the idea for the loan a year ago and worked closely with a consortium (group) of investors to develop it.
The company is keen to demonstrate the power of a single, joined-up corporate strategy with sustainability integrated throughout. This strategic approach reflects Symrise's desire to take responsibility for future generations, materials and ecosystems, by setting up transparent and sustainable supply chains.
This means including sustainability in every business area, from purchasing to human resources and aligning financial aspects like an investment with sustainability goals.
Donating the difference to charity
Madagascar is a priority sourcing country for Symrise, for the vanilla is one of their most important ingredients.
For over a decade Symrise has worked with Save the Children, Rainforest Alliance and other business partners to support local vanilla farmers in Madagascar. Programmes for farming and education help these farmers to diversify their crops, ensuring a more stable income for them and their families.
Symrise will donate the value of any interest margin adjustments from their new loan agreement to Save the Children's youth programme in northern Madagascar, extending their support for the people in this region.
Improving education and access to healthcare among vanilla farmers are important objectives in themselves – but they are not philanthropy. We believe that these programmes create shared value, for us and our business partners as well as the communities we work within.
Bernhard Kott, Chief Sustainability Officer, Symrise AG
The Symrise sustainability strategy
The new loan agreement complements Symrise's existing commitments to responsible business practices. Other activities from this agenda include:
Using their experience in innovation to make sure their products are as socially and environmentally sustainable as possible
Using the Sedex risk assessment tool to investigate their raw material supply chains and decide where to focus – to take action to protect people and resources, and make informed decisions on where to source from
Conducting deep-dive training across Symrise on high-risk sourcing areas. The company is rolling this out to all buying departments, so that the entire purchasing community understands the salient risks to human rights and the environment in their supply chain
Investing in low-carbon initiatives and technology
Being part of the Initiative for Sustainable Agricultural Supply Chains, an alliance of 33 organisations working for greater sustainability and improved living conditions for smallholders across global agricultural supply chains.
Learn more about Radar, the Sedex risk assessment tool
[i] A "revolving credit facility" is a form of credit issued by a financial institution that provides the borrower with the ability to borrow or withdraw, repay, and borrow again. Learn more