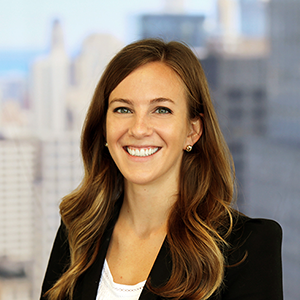 Katie Smothers
Member Director
I have a Bachelor's degree in Finance and am currently completing a Master's degree in Environmental Science and Sustainability. I began my career in finance at Schneider Electric, a €29B multinational energy management company. During my time here I held roles in Commercial Finance, Cost Accounting, and Financial Planning and Analysis. These roles provided me a firm foundation in public finance and accounting that I have taken with me to subsequent roles.
After Schneider, I worked at global management consulting firm, Kearney (formerly A.T. Kearney). I also held various roles at Kearney in finance and then procurement. I fell in love with sourcing and procurement because it provided a way for me to build relationships with suppliers while also leveraging my finance-honed analytical skills. I was able to further develop these relationship skills in a client-facing role, where I supported projects to provide procurement and sourcing services to several CPG clients.
I continued in procurement at my current organization, Ingredion Incorporated, and have recently pivoted into our sustainability team as a Sr. Sustainability Manager. My current responsibilities include our global human rights program, community impact initiatives and developing a renewable energy strategy to meet our 2030 sustainability goals.