Compliance Capacity Building and Enhancement Project – Chinese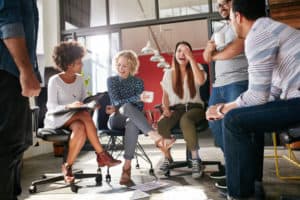 ESG & SRSC Management
Upcoming
Compliance Capacity Building and Enhancement Project – Chinese
Monday 19 Dec 2022 – Sunday 31 Dec 2023
00:00 – 11:00 (CST)
In person
This training combines the objectives of enterprises on supply chain compliance management, assisting enterprises to develop specific implementation plans and processes for supply chain compliance management, and reaching out to supply chain enterprises to carry out specific implementation and professional guidance of the project. The aim is to help enterprises effectively carry out supply chain compliance risks and enhance the soft power of enterprises in supply chain management.
Course content
Capacity building project planning and management plan development
Capacity building project implementation: risk assessment, team establishment, team capacity enhancement, preparation of compliance management documents or manuals, continuous improvement, establishment of compliance management system
Capacity building project summary report output
Format: online/classroom/on-site
Duration: 9 months or 12 months (tailored to requirements)
Language: Mandarin
Suitable for: Sedex members and non-members
Registration: Email helpdeskchina@sedex.com for a training registration form.