Auditor training – Chinese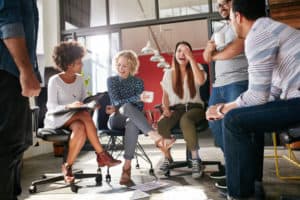 Getting started with Sedex
Upcoming
Auditor training – Chinese
Monday 19 Dec 2022 – Sunday 31 Dec 2023
00:00 – 11:00 (CST)
In person
We offer two types of training course for auditors.
1. Sedex Auditor Introductory Training
This training course is aimed at auditors who are new to Sedex Advance and want to know how to upload and manage audits in the system. Please note, this course will not cover SMETA related content.
In this course you will learn to:
Understand what Sedex is and how your company can benefit from it
Understand the different types of Sedex membership
Understand what types of audits can be uploaded to Sedex Advance
How to upload an audit
How to resolve non-compliance
How to view resources, and guides for auditors and suppliers.
2. SMETA Foundation Workshop
This one-day workshop is aimed at auditors who are new to the SMETA methodology, or who want to update their knowledge of the SMETA methodology. However it is also useful for those with experience in social auditing, including ethical trade managers, social compliance managers and internal auditors. The course focuses on helping you understand and use the relevant resources to complete a SMETA audit.
Workshops are open to those who have some previous auditor skills training and experience working as an auditor.
To support our worldwide membership, we have formed a network of trainers around the world who are capable of organising SMETA Foundation Seminars.
In this workshop you will learn:
How to use the SMETA Reference Practice Guide, Measurement Reference, Report and CAPR
What other Sedex/SMETA resources are available to support SMETA audits.