Auditor Three Stage Training – Chinese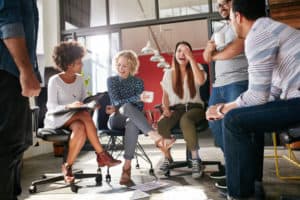 Getting started with Sedex
Upcoming
Auditor Three Stage Training – Chinese
Monday 19 Dec 2022 – Sunday 31 Dec 2023
00:00 – 11:00 (CST)
Online
Based on Sedex's research with auditing companies, we have designed targeted training courses for different functions of the auditing company to meet the different needs of each function for capacity building.
1. For the audit company's report reading team, the course aims to help them identify possible errors in the SMETA report to reduce the risk of the company being complained about by customers and to improve their reputation in the industry.
Course Content:
SMETA Report Writing Knowledge and Skills Enhancement
SMETA report review knowledge and skills enhancement
Case studies and good practice sharing
China issue title selection
Report writing and review resources sharing
2. For the management team of the auditing company, the purpose of the course is to help them further understand the supply chain management concept of the customer, get familiar with the way of thinking and language of the customer, and better communicate with the customer across regions, departments and cultures, so as to gain more recognition from the customer and improve their internal management level and external service level.
Course Content:
Introduction to Buyer Responsible Supply Chain
Cross-Cultural Communication
Business Email Etiquette
Training Skills
Business data analysis and visual charts
Grievance Management
3. For the auditing company's auditor team, the course aims to help them apply SMETA's special auditing requirements, combine with local laws and regulations, understand the different processes of different products, improve the auditor's auditing ability and report writing standard, help customers to identify problems in the supply chain, and reduce their supply chain management risks.
Course Content:
SMETA Unique Issues
Related industry EHS issues sharing
Management system knowledge, root cause analysis and preventive measures
SMETA audit execution and report writing